Road Test Porsche 911 Carrera S Coupe (Type 991)
After a promising first encounter in December 2011 at the wheel of a brand new car, we meet again with the new 911 Carrera S. 
For this second rendez-vous with the 991 Carrera S, we are headig to sunny spanish skies. Will the 991 confirm our positive first impressions or nuance our point-of-view ? The answer will come from a road trip on spanish roads and an insightful interview with the father of the 991, Michael Schaetzle.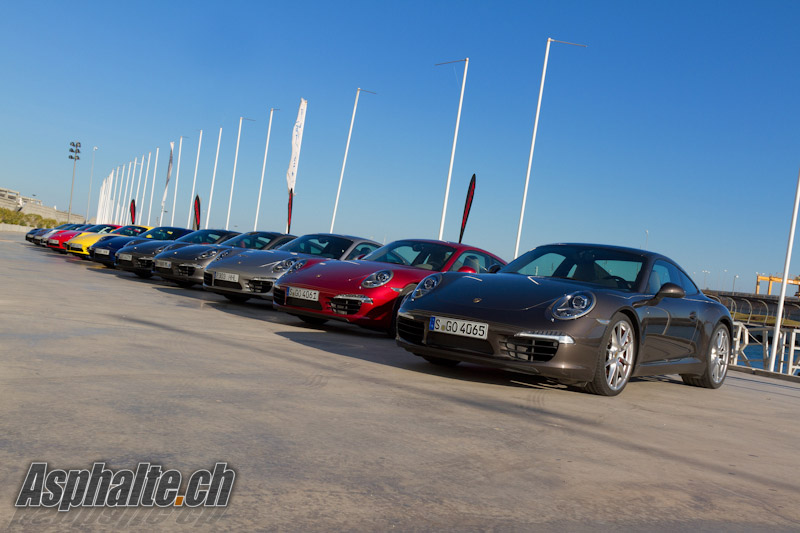 On a very full Swiss flight bound from wintery Switzerland to sunny Valencia, I reflect on the 991. After a full day behind the wheel in December, I came out favorably impressed by the leap achieved by Porsche on this new 911. A longer wheelbase and wider front track have transfigured the chassis, and the new PDK double-clutch transmission is noticeably improved over the version introduced in the 997.2. A few caveats and unknowns remain. First the engine, which appeared more convincing in the upper half of the rev range. Then the contribution of PDCC (Porsche Dynamic Chassis Control, a system that actively fights body roll) to the superb handling of our test car. Finally there is the question mark on the new 7 speed manual gearbox which I am eager to lay my right hand on. On the back country roads surrounding Valencia, the 991 has to confirm the very strong impression it made during our first drive.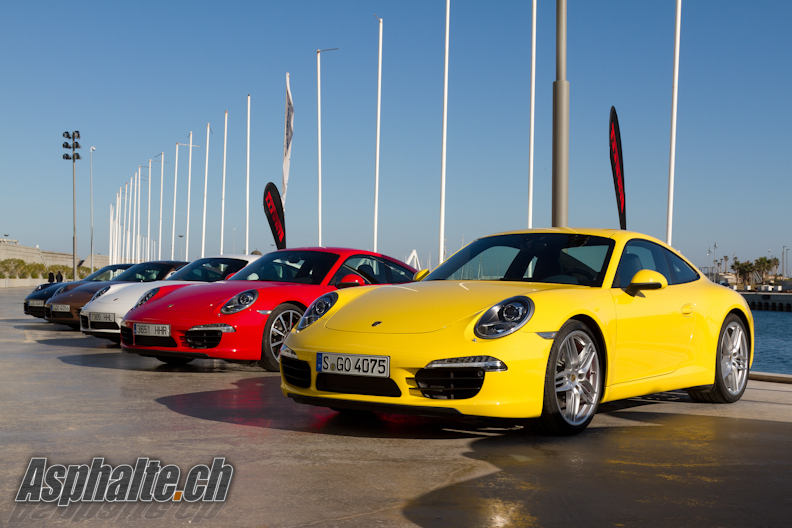 In the new Valencia harbor, the America's cup bases seem abandoned, and the non-permanent F1 track is clearly recognizable through the landmarks that stand out in TV footage, the bridge that crosses the channel and the colored patches. An array of 991 awaits us, perfectly aligned in a glorious display of available colors. All are PDK Carrera S with sport chrono pack and sport exhaust, Porsche's priority. All manufacturing capacity was allocated from July to October 2011 to build press and dealer cars to these specs, with generous recourse to the options list. Most are also PDCC equipped, but it's hard to tell without slotting a compact camera behind a front wheel to diagnose what the front anti-roll bar is attached to.