Porsche 718 Cayman GT4 & 718 Spyder: naturally aspirated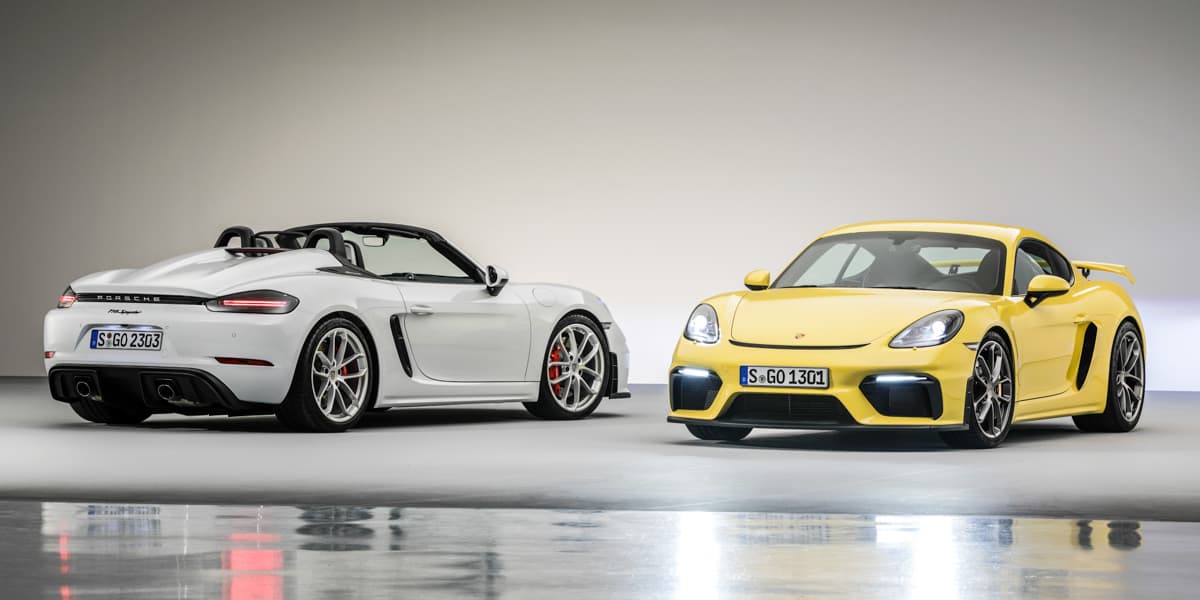 A good surprise for fans of pure driving pleasure.

Porsche masters the art of range segmentation and applies its recipe universally: a base model, an S version, a Turbo and a GTS. All offer a subtle nuance in the driving experience. But there is a segment which Porsche cultivates with even more care: GT cars. These are the purest developments, the most coveted by enthusiasts, those where comfort and practicality or even economical considerations give way to performance and the quest for ultimate driving pleasure. This is what sets apart the 911 GT2 RS, GT3 RS, GT3, Speedster and also the Cayman GT4 and Boxster Spyder.
With the 718 Cayman GT4 and 718 Spyder, Porsche presents the second iteration of the latter two. Their chassis builds on the 991.2 GT3, with a redesigned rear axle adapted to the mid engine layout. Rear wheel steering was not transferred over.
The aero package has been refined. A new diffuser has been designed to work in conjunction with the new rear wing and the undertray. This results in a 50% increase of downforce without affecting drag. The diffuser contributes 30%, the wing 20%.
The wing angle can be adjusted between 0 and 4 degrees, this last setting being designed for track use. When selected, ducts underneath the front wing need to be opened to maintain proper balance. Air curtains are integrated in the front section to calm the air flow along the front wheels.