Porsche Taycan Turbo S: electrified sports car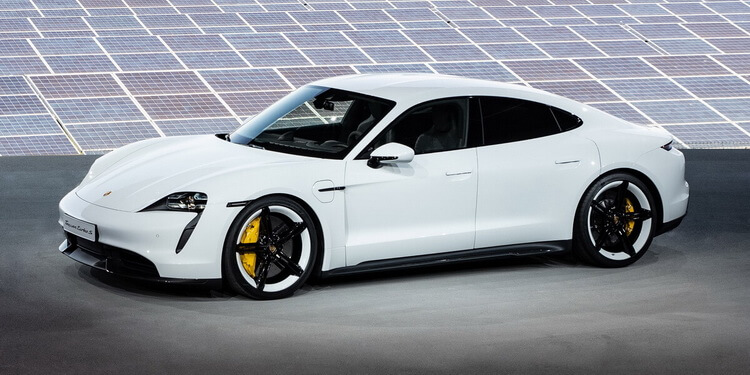 The first electric Porsche. Not the last.
After years of development, 6 million kilometers of testing and months of teasing, Porsche finally unveils its first electric car. September 4th 2019 is an important milestone for the 71 year old brand, which has evolved from a single model company – the 356 then the 911 – to an extended range which includes SUVs, sedans, mid engine sports cars, rear engine GTs and now an eletric sedan.
Porsche has invested massively in its electrification. More than 6 billion euros will have been invested by 2022 to expand and prepare the historical Zuffenhausen site to assemble the Taycan and making it carbon neutral. This car, alone, has brought more than 1200 new jobs to the Stuttgart area.
The Taycan is a derivative of the Mission E Concept unveiled at the 2015 Frankfurt autoshow. The « Taycan » name (turkish for young lively horse) was selected out of a list of 600 ideas and follows a similar construction to other models: "ay" like Cayman and Cayenne, "can" as in Macan. The first letter, T, points to a new era.