Road Test Porsche 911 Carrera S Coupe (Type 991)
The following morning, the orange grove where we are hosted wakes up under a clear blue sky, our colorful herd of 991s awaits its daily diet of journalists in the brisk morning air. I am first to leave the resort, heading for the twisty back country roads. While its juices warm up, the PDK takes its time to work its way through ratios, as if a little extra care is required to treat the cogs with respect. Satnav is guiding us to a mountainous area with a feast of narrow, twisty and quiet roads, drenched in unseasonal sunshine. Pavement is mostly smooth but it is still tricky terrain with nada room for error and the occasional frosty patch to spice things up. In these conditions, the new 911 is really awe inspiring, its handling putting it on par with the neutrality of a font mid-engine coupe with 50/50 weight distribution, but with a crucial traction advantage when exiting corners. In this give and take conditions, the car inspires confidence to dish large throttle scoops early in corners, as soon as visibility allows, the masses squashing the fat PZeros securing ample traction. No dive-and-squat rodeos anymore, the 991 does not suffer from this chronic understeer when turning in under hard breaking is not a viable option. The front wheels trace, the rear tracts, basta. Entering Dos Aguas at the bottom of a canyon, the temptation to take another serving of this epic menu of grastromobilia is irresistible. I turn around and head uphill for another climb-descent of CV-426 and its endless sweepers and gorgeous scenery. Brakes are tireless, not a hint of fade, but judging by the change in brake pedal travel, S-GO-4065 could use a brake fluid change.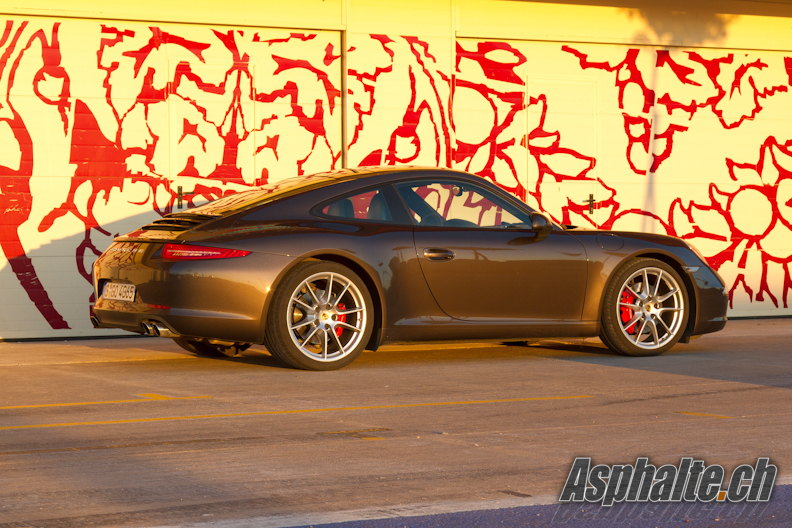 This is a missed opportunity to test the benefits of PDCC. This car like the previous one we tested features the actuators connecting the anti-roll bars to the body, but in doubt, skipping the option looks like a risky bet. We are however taking every opportunity to sample the flat 6 of this well run-in (4350 miles) car. My slight reservations on the new evolution of the direct injection flat 6 evaporate like morning dew. The 3.8L seems worth all of his 440 Nm and 400 hp, pulling with force from 3000 rpm on higher ratios (forget seventh though) and darting eagerly towards the 7600 rpm redline. Throttle response is crystalline, immediacy, a fierce bite that procures a sensation of direct connection between the ankle and torque at the wheels. This engine reminds me in certain ways the 3.6L of my GT3. It revs and sounds in a similar way, but with the refinement that suits a Carrera.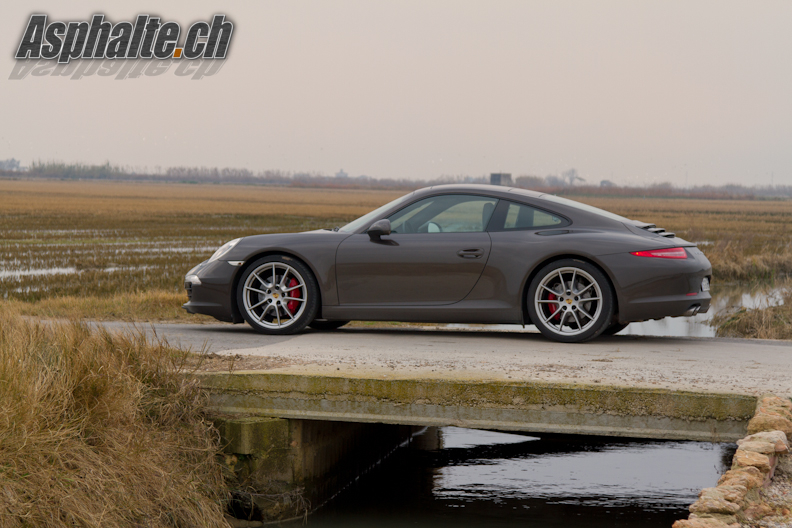 Whether in Valencia's rush hour traffic, cruising around or in full attack mode, the new PDK box is brilliant. Smooth but quick, serious but playful, it is difficult to find much to criticize. It is a seasoned ensemble, with well-judged clutch actuation, measured throttle blips on downshifts and good tactile feel from the paddles of the optional sport design steering wheel. In manual mode with Sport Plus turned on, the box leaves the choice between bumping into the limiter if the right foot stops short of the kickdown switch, or automatic upshift if the pedal is mashed all the way.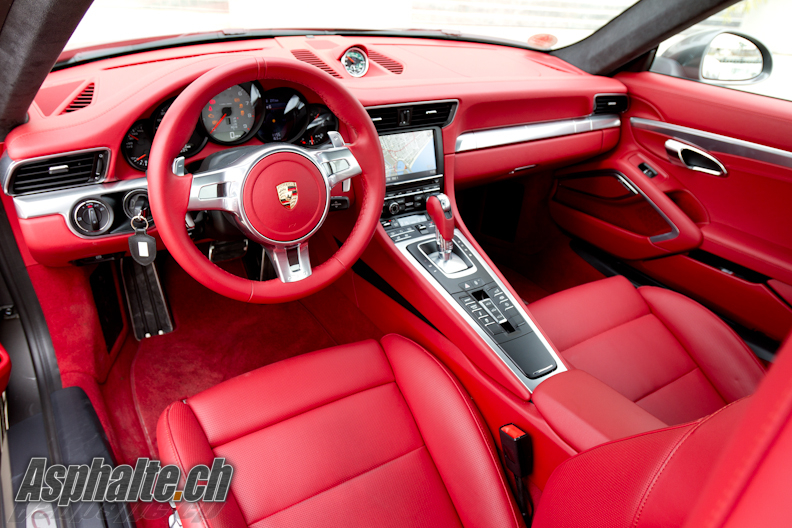 And steering ? In the absence of a 997 as a benchmark, the concerns I had raised after our first drive pretty much vanished. In this new encounter, steering feel appeared sufficient to telegraph grip conditions from the front rubber outposts, and the weight felt adequate. The relatively slow corner speeds were however arguably less demanding than our usual test roads.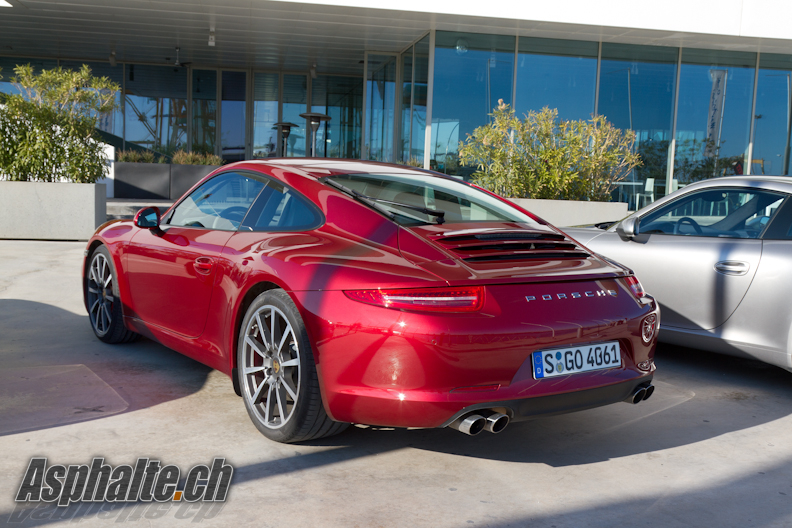 Back to the Valencia harbor, a check at the trip computer returns surprising figures. On more than 200km, our computed average is 19.1 L/100km (12.3 US mpg, 14.8 in their imperial equivalent) for an average speed of 46 km/h (28.6 mph), including a few freeway segments at nearly reasonable speeds. On the last 150km, I clocked 20.9 L/100km (11.3 US mpg, 13.5 UK mpg) at a 51 km/h average. These figures are difficult to make sense of, in spite of my communion with the 991 in the back country roads. It is a lot, I would have expected 25% better mileage. In our first test, we had measured 14.3 L/100km, a hair above the displayed 14.0, and there too, the figure appeared high. No matter how impressive Porsche's figures are in normalized cycles, the 991 seems to have a very robust appetite for super unleaded when it's driven harder.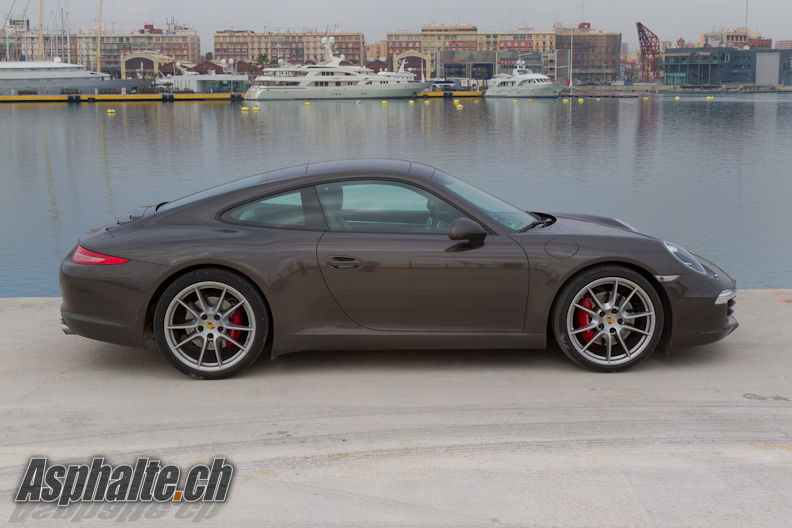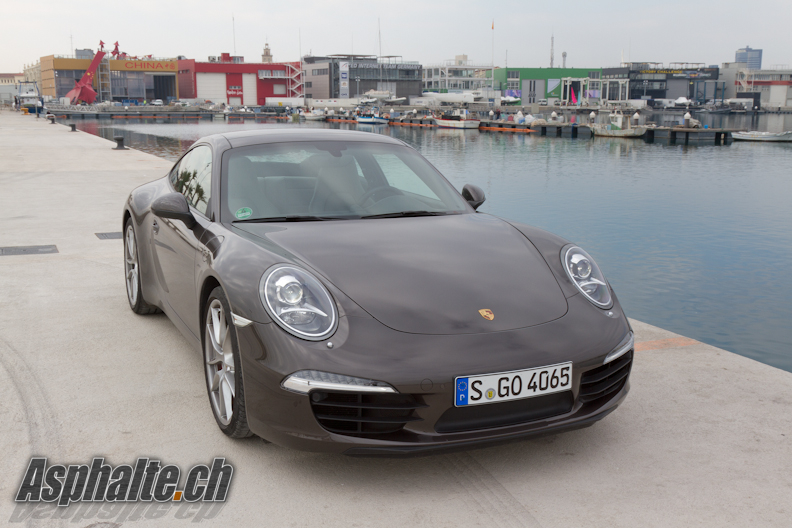 I still haven't been able to sample the 7-speed manual, neither analyze the benefits of PDCC, but flew back from Spain with the conviction that Porsche has played a near perfect game with the 991. An outstanding achievement, a car as competent as it is quietly seductive and void of any real flaw. All there is left is the hope that the rest of the range will strike the Grand Slam.