Geneva 2018: Ferrari 488 Pista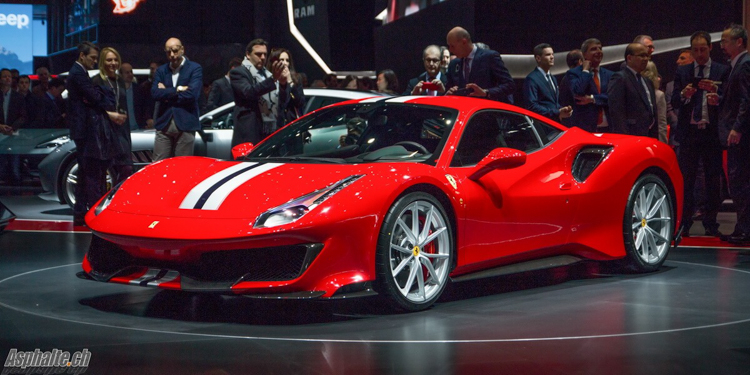 The 488 Pista is a showcase of Ferrari know-how.

In the wake of the 360 Challenge Stradale, 430 Scuderia and 458 Speciale, Ferrari unveils a sharper version of the 488 GTB. Ferrari claims a weight reduction 90 kg compared to the GTB, bringing dry weight down to 1280 kg. Power gains 50 hp from 670 to 720 hp, reached at 8000 rpm. Specific power reaches a dizzying 185 hp per liter of displacement. Peak torque gets a 10 Nm to reach 770 Nm from 3000 t/min "in 7th gear", a qualifier which can induce confusion.
In principle, peak torque is reached in every gear, but Ferrari has worked relentlessly on its Variable Torque Management system to achieve the same crescendo as with naturally aspirated forebearers. Peak torque is therefore only delivered at 3000 rpm in the seventh gear, while this value is reached at higher revs on shorter gears, as illustrated in principle in the graph below.