Geneva 2014: VW Golf GTE, the hybrid GTI
The VW Golf 7 hybrid gets the GTE label. GTI, GTD, GTE. In parallel with the fully electric e-Golf, Volkswagen launches a hybrid version of its flagship model, perhaps the most appealling real world Golf for the rational buyer. The Golf GTE is a plug-in rechargeable hybrid, mating a petrol 1.4 TSI with 150hp to a 102hp electric motor. System power is 204hp whjile peak torque reaches a very usable 350 Nm. These figures are identical to the Audi A3 e-tron, which shares the same powertrain, and a stone throw away from the VW Golf 7 GTI. Claimed performance is a top speed of 222 km/h and a 0-100 km/h acceleration in 7.6s. Maximum speed in electric mode is 130 km/h. Normalized fuel consumption according to the New European Driving Cycle (NEDC) is only 1.5L/100km, with CO2 emissions limited at 35 g/km.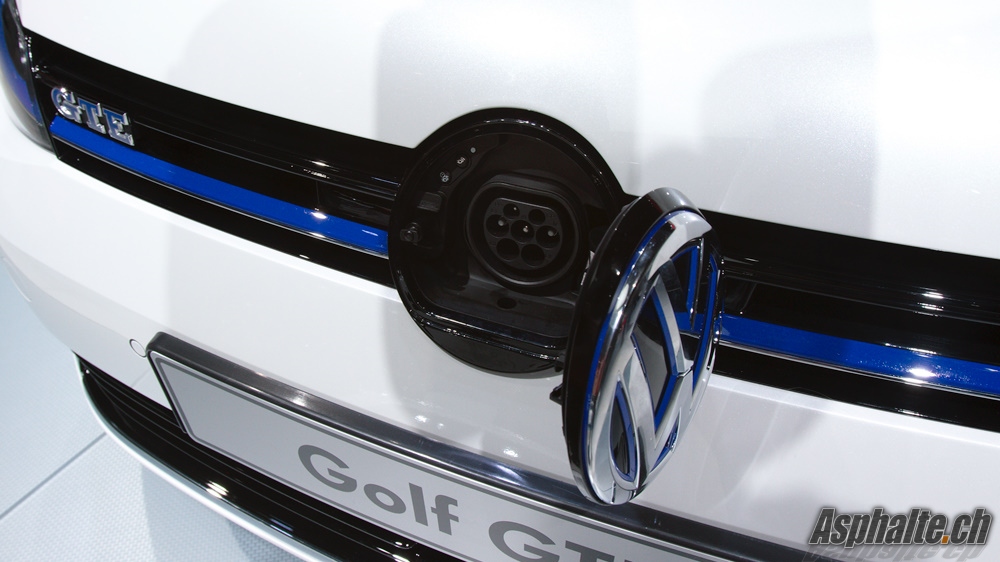 Range is 50 km in electric mode and up to 939 km in hybrid mode. PLugged to a domestic outlet, the 8.8kWh Lithium Ion battery pack (weighing 120kg) can be fully charged in 3.5 hours, or only 2.5 hours with a wall charger. The electric inlet is hidden behind the VW badge in the front fascia, as with the Audi e-tron. The commercial launch is scheduled for fall 2014.
Photo Gallery
Links
Forum topic – Volkswagen articles – Geneva 2014 autoshow – the list of tests – recent or related: