Pininfarina Battista: more than 500 km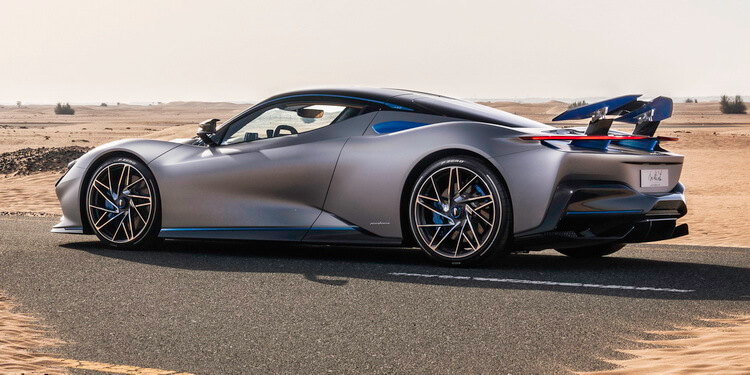 What is Automobili Pininfarina and where is the Battista program heading ?
Electric hypercars were a dominant theme of the 2019 Geneva auto show, and among them the Pininfarina Battista made quite an impression. Astonishing figures played no small part (1'900 hp, 2'300 Nm of torque), but figures are nothing without styling, and the Battista is stunningly beautiful.
So Pininfarina, the famous design house that signed timeless designs such as the Ferrari F355 and Ferrari 550 is getting in the business of selling electric hypercars ? Not quite. Automobili Pininfarina is a company incorporated in Germany and financed by the Mahindra & Mahindra Group, an indian conglomerate with a broad portfolio of businesses. A more visible presence of Mahindra to europeans is its sponsorship of a Formula E team.
Automobili Pininfarina is a customer of Pininfarina Spa, the italian design and engineering company. It has licensed its name and retained the italian company for design and manufacturing services, but their ownership structure is completely separate.
The head office of Automobili Pininfarina has around 50 employees, but the engineering team is co-located in Cambiano with the Pininfarina Spa employees that are contracted to work on the Battista program. We spoke with Michael Peschke, Chairman & CEO of Automobili Pininfarina, and Dan Cornell, Chief Brand Officer. This interview tool place before the presentation of the Lotus Evija, another entrant in the electric hypercar category.