Road Test: Ferrari 430 Scuderia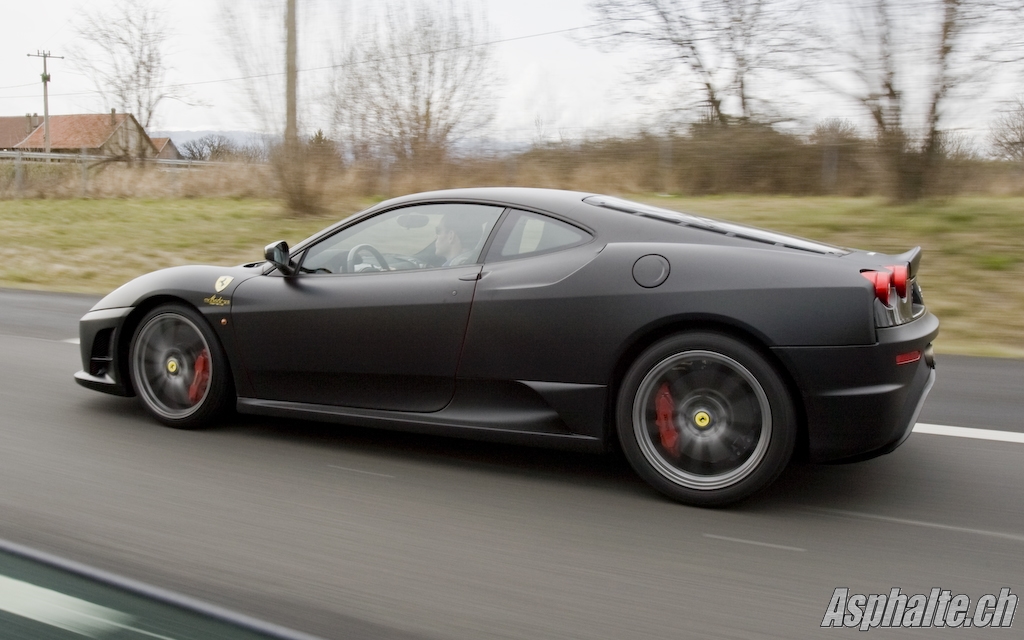 We drive the intense, extreme, track-oriented version of the Ferrari 430.
After 200 kilometers of french B-roads, I am almost in a state of sensory overload, my nerves are buzzing as if I had just smoked my first cigarette after weeks of nicotin deprivation. Substitute here whatever addiction afflicts you and you will get the picture. The Scuderia experience is intense, raw, pure, and open roads have barely allowed us to scratch the surface of its potential. If the essence of sports cars is the perfect mix between performance and exhilaration, then Ferrari is at the top of its game with its latest creation: the 430 Scuderia.
Our journey begins in Genevain the showroom of Modena Cars, Geneva's Ferrari official dealership. The car, dressed in matte black, looks more like high tech weaponry than automotive gear, like a stealth fighter jet parked in a luxury outlet or a semi-automatic casually displayed in a jewelry store. Compared to its sibling, the F430, the Scuderia is a bold demonstration of Ferrari's philosophy where form follows function. From the entirely redesigned front bumper to the protruding engine lid and revised diffuser, a lot of modifications were made to the aerodynamic package to improve air flow above and underneath the car, resulting in an increase of 30 kg of downforce at 310 km/h (192 mph). Might not sound like much, but this represents an increase of more than 10% on the F430.