Road Test Tesla Model 3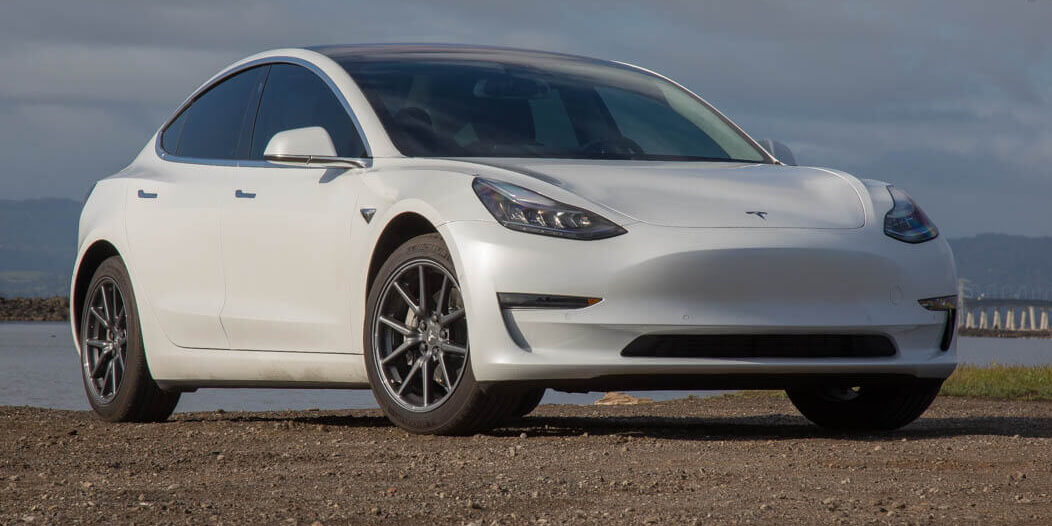 Our first first road test of Model 3 on its home turf.
Whatever happens to Tesla, Model 3 will remain a landmark product. Whether it becomes a dazzling success or a catastrophic missed opportunity, its genesis, the relentless buzz, a painful industrial launch and unprecedented media coverage are all unprecedented. Books will be written, cases will be taught in business schools. But what about the product itself, a good year before it lands on european shores ? Instead of patiently waiting for Model 3 to come to us, we went to test it on its home turf, the Silicon Valley.
As with all early production cars, our test car is a Long Range version, the only one currently in production.
Tesla Model 3
Standard battery
Tesla Model 3
Long Range battery
Range
220 miles EPA
354 km
310 miles EPA
499 km
Charge, supercharger
210 km in 30 minutes
 274 km in 30 minutes
Charge, domestic
48 km per hour
(240V, 32A)
60 km per hour
(240V, 40A)
Acceleration, 0-96 km/h
5.6s
5.1s
Top speed
210 km/h
225 km/h
Weight
1610 kg
1730 kg
US price (US$)
35'000
 44'000
We take delivery of our test car on a late evening which provides us a good opportunity to assess ease-of-use. Model 3 is 4.70m long and 1.93m wide, but the car feels compact and narrow, perhaps because of the small diameter of the steering wheel. The diminutive interior and the absence of a classic instrument cluster results in a lower dashboard line, while conventional cars have it peak at the top of the steering wheel rim. The A pillars are quite thick and do not help diagonal forward visibility.
I register my first impressions while driving highway 101 north toward Palo Alto. Tire roar is loud, but pavement of freeways in the San Francisco bay area is notoriously rough. Still the car is loud in comparison with the Nissan Altima I just drove on the same stretch. The harshness of the suspension is more surprising and will dominate our driving experience throughout this test. Spring and damper settings are extremely firm, almost punishing, both in primary mode (large, low frequency compressions) and secondary mode (high frequency filtering).