Tesla Model 3: cold shower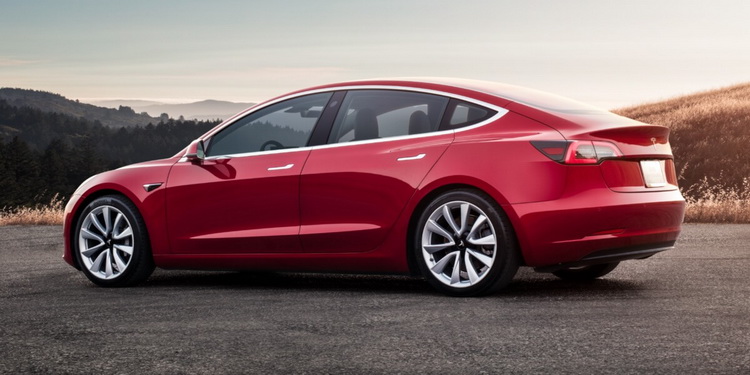 Tesla communicated production and delivery figures for Q4 2017. 
Tesla announced on January 3rd 2018 that it delivered 29,870 vehicles in the fourth quarter of 2017, including 15,200 Model S, 13,120 Model X and 1,550 Model 3. Total production was 24,565 cars, including 2,425 Model 3, a crucial model for the development of the brand into a more mainstream segment. Overall, Tesla delivered 101,312 Model S & Model X in 2017, as well as 1,772 Model 3.
Spectacular buzz
The announcement of the Model 3 compact sedan turned out to be a unprecedented event in the history of automotive marketing. On March 31st 2016, Elon Musk presents the concept of its affordable electric car, Model 3. This the game changer supposed to transform Tesla from a niche manufacturer into a mainstream player in a redefined, disrupted auto market. Buzz is unprecedented. Before the end of the live presentation, online bookings have already reached 115'000 units. On April 7th, Tesla announces that more than 325'000 Model 3 have been reserved. At that moment, Tesla has delivered 122'225 Model S and Model X since the start of production mid 2012 (Roadster excluded).
The flow of reservations does not stop there, but Tesla stops disclosing figures. On May 4th 2016, Elon Musk tells Tesla shareholders that the company has decided to pull-in capital expenditures in order to achieve a production of 500'000 cars (Model S, Model X and Model 3) in 2018. This commitment is reiterated in the shareholder letters dated August 3rd and October 26th 2016.