Mazda MX-5: long live the roadster !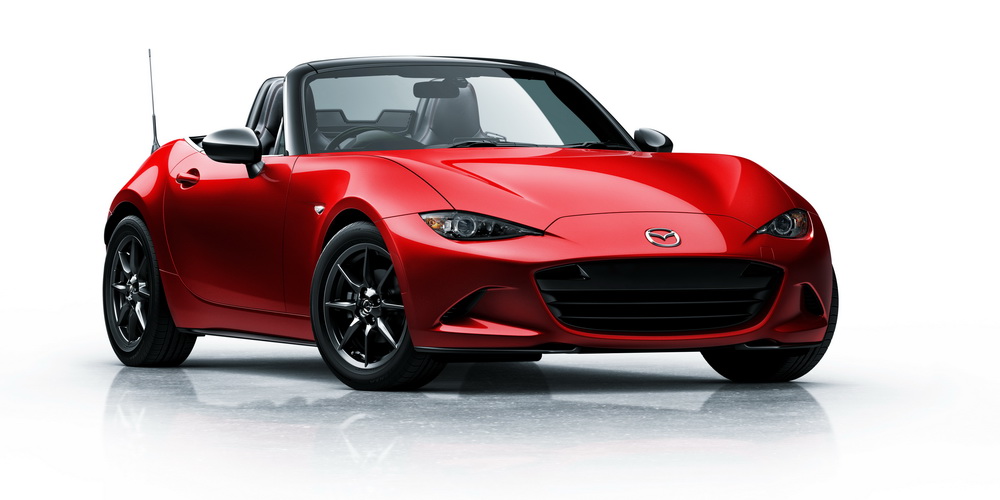 Mazda lifts the veil on the fourth generation MX-5 roadster. 
Since its commercial launch at the beginning of 1989, the Mazda MX-5 (or Miata as it is known on other continents) sold nearly 1 million units (935'364 as of July 2014 to be precise), out of which 442'968 units found a home in North America and 299'337 in Europe. The first generation (NA) secuded 431'506 enthusiasts, while 290'000 of the second generation NB model were sold and 225'000 for the third generation NC. A fantastic success for this small and sporty roadster which combines lightness and rear wheel drive. This brought Mazda to launch the fourth generation in the year marking the 25th anniversary of the birth of the MX-5.
The dimensions of this new MX-5 are 3915 mm x 1730 mm x 1235 mm for a 2315 mm wheelbase. These are sllightly smaller than the MX-5 NC (4020 x 1720 mm x 1245mm, wheelbase 2330 mm). The MX-5 is still built on a front longitudinal engine with rear wheel drive, thereby allowing an even distribution of weight between the axles. Mazda does not communicate a kerb weight figure just yet, but claims more than 100kg of weight savings in comparison with the outgoing NC version which we weighted at 1225kg. Shod with 195/50 R16 rubber, the new MX-5 gets ventilated front disc brakes and solid discs at the rear. Power steering is electrical.
Mazda has not released much information on the engine. We know it is a 4 cylinder SKYACTIV-G petrol unit with direct injection mated with a 6 speed manual gearbox or an automatic unit.
The new MX-5 will be commercially available in Europe in 2015.
Photo Gallery
Links
Forum topic – Mazda articles – the alphabetic list road tests – recent or related: