Road Test Lotus Evora S: the Lotus Notes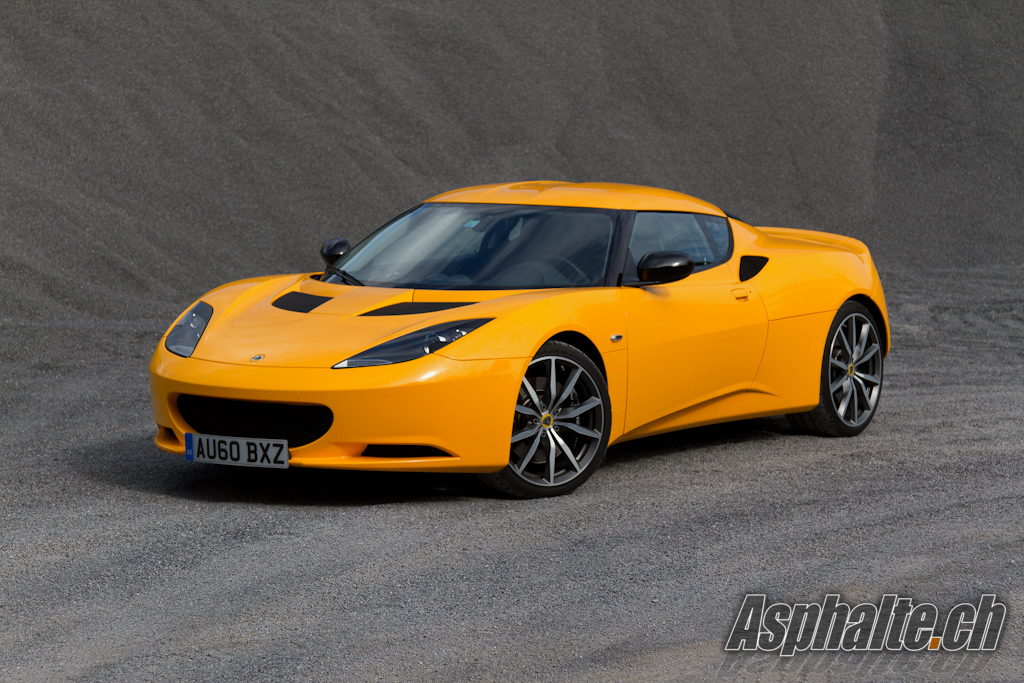 The Lotus Evora is a crucial step in the manufacturer's ambition to become a competitor to Porsche. Does it stand to the test ?  
First impressions often prevail, and mine are pretty mixed as I insert myself into the Recaro buckets of the Evora S loaned to us by Lotus. After a week with the Porsche Cayman R, my brain struggles to reconcile the "Porschesque" Evora S price tag with many questionable design or finish details that stand out at first glance. A drunk once famously said that the booze matters more than the bottle, may his words of wisdom bless this road test.
Getting aboard the Evora is not an easy exercise in any circumstances, and borders on torture in an urban parking setting. Long coupé doors are always a practical challenge, but crossing the tall and wide sills is a significant additional obstacle one one's trajectory to the seat. Ergonomic challenges persist once behind the wheel. Surprisingly, Lotus did not manage to carve out space in its platform for your left foot. That's right: no foot rest to the left of the clutch pedal. Equally taxing on long freeway journeys and in sports driving, a deep flaw for a GT wannabe. Visibility to the back is extremely compromised and the optional rear view camera – a must-have option – only provides partial relief because it points too low. Any reversing manoeuver can turn into an unnerving undertaking, and it is impossible to see the occupants of the car behind you, let alone if they might be wearing a uniform.
Gripes continue with a handbrake handle of very early 20th century origins. The instruments binnacle design is pleasant to look at, but the 15/30 km/h increments irritatingly imprecise to read. As on Elises, there is no indicated redline, three LEDs light up as revs approach the limiter. The satellite LCD screens on either side provide useful information (tire pressure monitoring is an option included in the Tech pack) when they are made unreadable by glare on the polycarbonate covers, and I can't quite understand why Lotus omitted an oil temperature gauge on a sporty coupe. On either side of the steering wheel, collections of buttons command functions ranging from headlights, tank door, boot or glove box (a quirky british idea, I suppose). Blinkers are strangely far away from the steering wheel. The user interface of the Alpine audio/navigation system is not a model for user friendliness, and my repeated attempts to find a way to pair my Bluetooth phone remain unsuccessful to this day. The interior lighting included in the Premium Pack demonstrates an intent to refine the on board experience, but as with many of the details mentioned herein, execution is still far from the mark.