Pagani Imola: hyper track weapon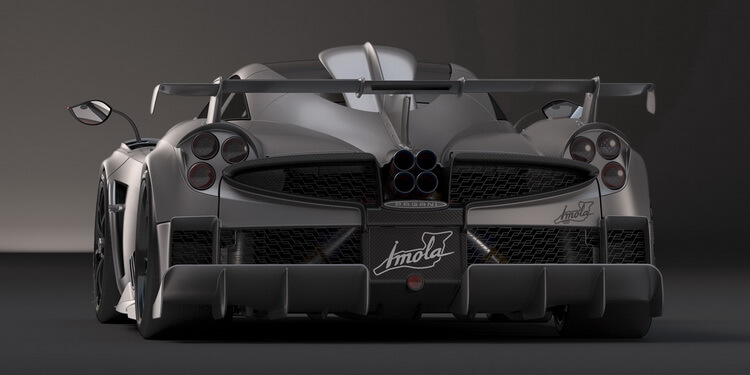 The ultimate development of the Huayra ?
Five hypercars at five millions euros a piece, plus tax. After more than 16'000 km of punishing development on race tracks, Pagani unveils the most recent – probably ultimate – developement of the Huayra first presented in 2011.
Aerodynamic efficiency over elegance and aesthetics. Horacio Pagani is explicitly apologetic that the quest for maximal downforce with minimal drag may detract from the original elegance and fluidity of the Huayra design.
Pagani has also put emphasis on drivability and safety, resisting for instance an excessive reduction of ground clearance. While beneficial to downforce, sudden reductions of downforce over bumps are a liability for a car that is meant to remain approachable, whether on tracks or on open roads.